WEEK OF LOVERS
They say: who has no luck in love is lucky in cards...
We believe that one thing doesn't exclude the other, and positive events also go hand in hand! Give your sweetheart a unique gift and compete for millions of chips in Love Tournaments. 
Valentine's Gift
Click on the link and receive the Valentine's Gift. Why? Because you fully deserve it! :)
Valentine's Day Collection

Valentine's Day gifts have appeared in the shop. Think, who would enjoy a gift from you? Send gifts and make others happy for Valentine's Day!
Unique gifts
We also have something unique in our shop. Special gifts in a limited Valentine's Day series will make the recipient feel really special.
 

 

 

Ruby Heart Perfume

Owner: 

  

 

Diamond Heart Perfume

Owners: 

  

 

Platinium Heart Perfume

Owners:

 

 
Love Tournaments
Every day you can win 20 tickets to the Great Valentine's Day Tournament, with a prize pool of 250,000,000 chips. Don't miss this chance!
| 2/10 - Box of Chocolates Sattelite 15K | 2/10 - Valetine's Card Sattelite 15K | 2/11 - Rose Bouquet Satellite 15K |
| --- | --- | --- |
| | | |
| | | |
| 2/11 - Red Wine Satellite 30K | 2/12 - Love Letter Satellite 30K | 2/12 - Heart- shaped Cake Satellite 30K |
| --- | --- | --- |
| | | |
| | | |
2/13 - Great Valentine's Day Tournament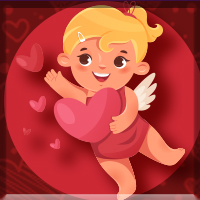 Cupid's arrows

Every day (from 2/10 to 2/20) at 8 PM UTC our GD Amor will shoot an arrow of love (notification) towards the players. If you manage to catch it (click) and at the same time be in the fastest 10 players - you will receive 14,002 chips to your account!
Catch the Flying Heart

On the occasion of Valentine's Day, the Flying Bonus is active again. Visit your friends' profiles to find it! 
We're giving away 75,000,000 chips every day!