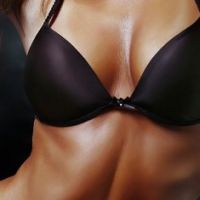 Dorocia75
Łódź
Najpiękniejszych i najcenniejszych rzeczy na świecie nie da się dotknąć ani zobaczyć.Można je jedynie poczuć w sercu.
Something about me
About me
.czas napisać coś o sobie
..anioł i diabeł w jednej osobie
..z reguły miła i grzeczna, na ogół serdeczna
..lecz kiedy coś mi nie pasuje, dość szybko to pokazuje
..staram się zawsze być realistką, zdarza się czasem, że pesymistką
..i tu zaznaczam
..nie jestem królewną, ani dziewczyną zbyt siebie pewną
..jestem zwariowana i wesoła, nie jak lala rozpuszczona
..szalona i nieobliczalna, nie dla wszystkich osiągalna
..zarazem drapieżna i słodka jak biały tygrys i czarna kotka
..jestem jak upiór i cud
..szczyt nad chmurami i przepaść bez dna
..jestem początkiem i końcem
..bliska dla bliskich
..i żeby było jasne
..nie obchodzi mnie to czy mnie lubisz a tą stronę - traktuje z dystansem..
Interests
Podróże,taniec i takie tam.....
Favorite movies
Sensacja i komedie.
Favorite music
http://www.youtube.com/watch?v=AYnav5h1ZbI&feature=related


http://www.youtube.com/watch?v=7yYhMNs_Wgo

http://www.youtube.com/watch?v=8SAZCjOFZJ4&feature=related
http://www.youtube.com/watch?v=I8iQPfSf-JI&feature=related
Favorite books
!!!!!....!!!!.....!!!!
Things I like
szczerość,szczerość,szczerość
"lepsza boląca prawda niż kiepskie kłamstwo"
Things I don't like
kłamstwa,obłudy i tchórzostwa.
Last visits
Total visits: 4858