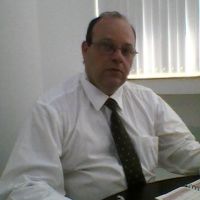 MARINER_007
Frankfurt
Respeito e Amor Humanizado em cada Ato, Valor da Vida! - Humanized love and respect in each Act, Value of Life!
Games activity
Buraco Classic
Poker Texas Hold'em
| Games Completed | Chips Won |
| --- | --- |
| 59874 | 332.67 mln |
Golden Reels Casino Slots
| Experience points | Total Winnings |
| --- | --- |
| 949 bil | 140936355070 |
Something about me
About me
Transparência, Sinceridade e Respeito. Ser Verdadeiro e ter caráter acredito ser a mola mestra para iniciar um relação de amizade e ter como colher bons frutos, se o acaso proporcionar o encontro de nossas almas.
Interests
Ser Feliz! Ser Muito Feliz, viver em harmonia e em paz!
Favorite movies
Filmes de Suspense, Comédia, Literários e que contenham enredo admirável.
Favorite music
Palpite, Linda Juventude, No more loney nights, etc... genêro suave e terno, com enredo e história.
Favorite books
Quem Roubou meu Queijo, Literaturas Regionais
Things I like
Viver cada segundo como os últimos, com intensidade e com muita realidade. Honestidade, Verdade e ter a coragem de se ***umir como é.
Things I don't like
Inveja,Ignorância, Insensatez, Preconceito e Mentira.
Last visits
Total visits: 5093