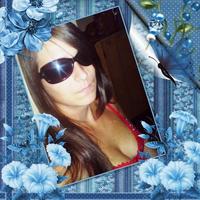 anita531
duze
Najpierw jest twardy i suchy, ale jak się go włoży i wyciągnie to staje się miękki i mokry jak myślisz co to jest ...........
Games activity
Bingo
| Games Completed | Chips Won |
| --- | --- |
| 1004 | 6.32 mln |
1000 (Thousand)
Yatzy
Something about me
About me
Nie obchodzi mnie,
co o mnie myślicie.
Czy mnie lubicie,
czy nienawidzicie.
Czy dla was jestem inna,
czy może trochę dziwna.
Czy jestem naiwna,
a może dziecinna.
Czy jestem zwykłą lalą,
czy może myszką szarą.
Lecz prawda jest inna,
jestem taka jaka według siebie być powinnam!
Interests
https://www.youtube.com/watch?v=9j1Wdbx31lk
Favorite books
https://www.youtube.com/watch?v=GHbprstWhmM
Last visits
Total visits: 20163