earlysparker
Maumee
6716/11634
I LOVE WHEN YOU COME TO MY HOME TO TAKE CARE OF ME.
YOU HAVE SUCH A GENTLE TOUCH AND A LOVING PERSONALITY. I SEE YOU TWICE A WEEK FOR 30-45 MINUTES. THE 2-3 DAYS BETWEEN THOSE VISITS ARE VERY DIFFICULT FOR ME. 
I THINK ABOUT YOU EVERY DAY AND EVERY NIGHT. I REALLY WANT TO SPEND MORE TIME WITH YOU TO GET TO KNOW YOU. TO LEARN THE THINGS YOU LIKE AND DON'T LIKE. THAT WAY WE COULD ENJOY THE TIME TOGETHER AND HOPEFULLY BECOME GOOD FRIENDS. GROWING UP WITHOUT A SISTER, I DON'T KNOW WHAT SISTERLY LOVE IS SUPPOSE TO FEEL LIKE.I CAN ONLY GUESS THAT IT MUST LIKE I FEEL FOR YOU. SLEEPING IN THE SAME BED AND KEEPING EACH OTHER WARM, TELLING EACH OTHER SECRETS, TALKING ABOUT BOYS AND CRYING TOGETHER. I HAVE BEEN TOLD IS WHAT SISTERS DO,
In my opinion i feel like i have been assigned the BEST nurse. i look forward to the 2 days a week that she comes to my home to aid me with my wound dressings. She shows me the best care and understanding possible.She makes my whole day brighter. Her knowledge in her job is very clear. She always calls ahead and lets me know when she will arrive and she always checks to see if the time is good for me.She always arrives right on time.
I just want to tell you that I cried for awhile friday until I realized why. For 4 months I never thought of you as a nurse. I saw you as a sweet, kind understanding person who was coming to help me get better and do things that I couldn't do for myself. I became obsessed with with the idea of us being friends.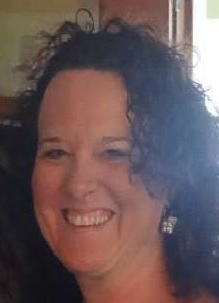 Is it actually possible to suffer from withdrawal symptoms from not seeing someone?
It is possible and indeed common for people, especially young people in love, to suffer from withdrawal symptoms. These often remind us of our fears of separation anxiety from parents or loved ones in childhood. When we bond with someone we develop a high level of oxytocin in our brains and the high that oxytocin gives us, the memories it triggers. The same is true of dopamine. Over time we can develop a 'love addiction' to that person based off these tw chemicals. When one has heartache due to being unable to satisfy that need for oxytocin/dopamine, it's common to become emotionally distressed, have stress levels (cortisol) rise and perhaps be a little sleepless.
Comments: 0 | Views : 1342