Games activity
Mahjong
| Games Completed | Best Result |
| --- | --- |
| 33436 | 53042 |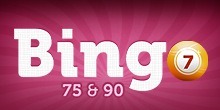 Bingo
| Games Completed | Chips Won |
| --- | --- |
| 19677 | 317.18 mln |
Something about me
About me
Życie jest po to, aby żyć.
Miłość, aby kochać.
Przyjaźń, aby pamiętać.
Wiec: -żyj -kochaj
i nie zapominaj o przyjaźni.
Miłość i przyjaźń są to
uczucia najpiękniejsze.
I to właśnie dla tych uczuć
warto żyć, wiedząc że znaczymy
dla kogoś coś więcej.
Miłość to najpiękniejsza muzyka, ponieważ jest grana przez
nasze serca.
Korzystaj z każdej chwili,
która obdarza Cię życie.
Last visits
Total visits: 168920