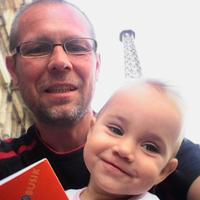 mlody72
Krotoszyn
Games activity
Poker Texas Hold'em
| Games Completed | Chips Won |
| --- | --- |
| 14388 | 44.11 mln |
Yatzy
1000 (Thousand)
Something about me
About me
Nie ma co pisać bo i tak nikt w to nie uwierzy.
Interests
sport, muzyka(ciężka),internet(gry) no i takie tam.
Favorite movies
komedia w każdym wydaniu, dobry horror, no i podstawa science-fiction ale z sensem i w dobrej produkcji
Favorite music
metal, metal, metal, a poza tym to co wpada w ucho i powaga
Favorite books
hans helmut kirsste fajne polecam. np." Fabryka oficerów " super!!!!!!!! i inne same best....
Things I like
Raczej co kocham?!!!! Moją kochaną 8- osobową rodzinkę i nic się więcej nie liczy!!!!
Things I don't like
jeśli ktoś specjalie próbuje mnie wkurzyć i co najgorsza mu to nie wychodzi
POZDRAWIAM
Last visits
Total visits: 280