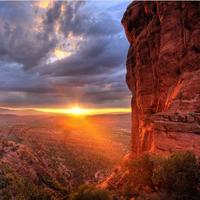 LET'S ALL REMEMBER THE ONLY PERFECT PERSON DIED ON A CROSS THOUSANDS OF YEARS AGO.
I could use a little input
     I have been in the hospital for afib (atrium fibrillation) 5 times in the past month, and my doctor thinks I should have a cardiac ablation.    The whole thing scares me. but if it will fix the problem so I do not need to go to the hospital so much it may be worth it.   What I would like to know is: Has anyone out there ever had this done for the same problem?  If so could you please let me know how it worked out for you?   I have been looking it up on the net for some time, but there is nothing like first hand knowledge of something from someone who has been through it before.