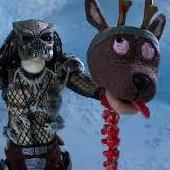 pankracy50027
GameDesire sp. z o.o. i GameDesire Limited.
Relationship status
:
single
I want to play with
:
women, men
Looking for
:
entertainment
♌ *** "czasem, choć bd rzadko i zazwyczaj przez przypadek_ zdarza się tak, że nie wkurvviam nikogo, ale to..."
Something about me
About me
https://youtu.be/glviodWW6jQ
Interests
https://youtu.be/hGsLjfMp9tM
Favorite movies
wszystkie przy których nie zasnąłem + te jeszcze nie widziane
Favorite music
Muza........ wszystkie........
Favorite books
instrukcje obsługi, wszystkie ;)
Things I like
Żuberek, Kasztelan, Tyska, Łomcię i jeszcze sporo tego wymieniać...
*oczywiks Szkło być musi ;)
Things I don't like
Piwka w puszce, z dupy jest 8|
Last visits
Total visits: 4294