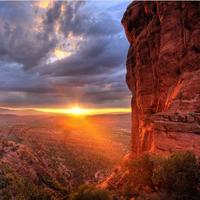 LET'S ALL REMEMBER THE ONLY PERFECT PERSON DIED ON A CROSS THOUSANDS OF YEARS AGO.
THERE COMES A TIME
     There comes a time in everyone's life when you have got to accept no matter how you try or what you do you will not get something you want very much.  Took me nearly a year to accept it, but today is the day I accept me wanting something with all my heart will not make it happen.   When someone else has desires that conflict with yours sometimes theirs are stronger, and yours do not happen.  When this happens you can do one of two things.   You can drown in a pool of pain and regrets, or you can pull yourself together and have a better life in the future.  
     I have a mile stone birthday coming up very soon, and I know that despite the fact I started this year out with high hopes for a better year, it is not going to happen.   Thing is I am not going to let this put me in a hole of depression to which I can not climb out.   I do not like the way my life is going so I plan to change it.   I doubt everyone will be happy with my changes but oh well it is my life.   As I approach this mile stone birthday I have to ask myself if not now when?   The time in the hourglass that holds my life's sands is already heavier on the bottom then on the top.   I need to do what ever I am going to do before all the sands run out.