ALosAmigos
To love and be loved is to feel the sun from both sides.. Las horas que pases, las horas del día, vos estàs leyendo conmigo sera
---
Germany: Snakes and lizard block 
work on Tesla site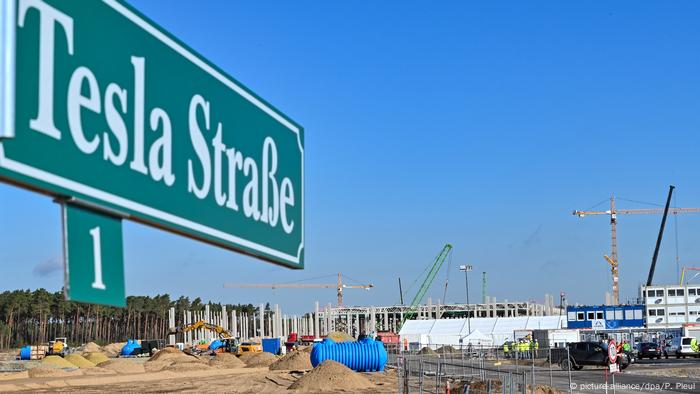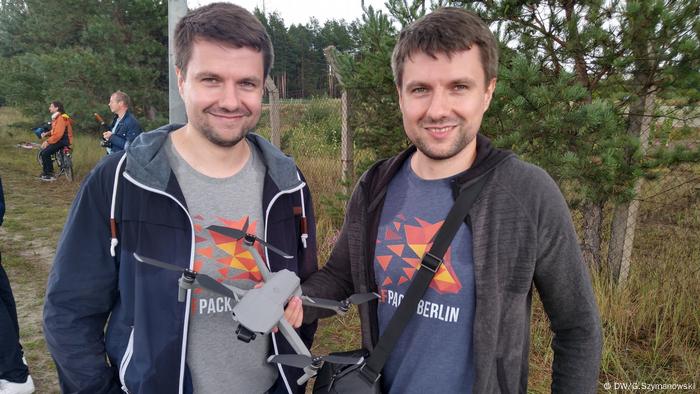 Hibernating snakes have caused a suspension of clearing work at the site of a proposed Tesla gigafactory. The plant is planned to go into operation in mid-July 2021.s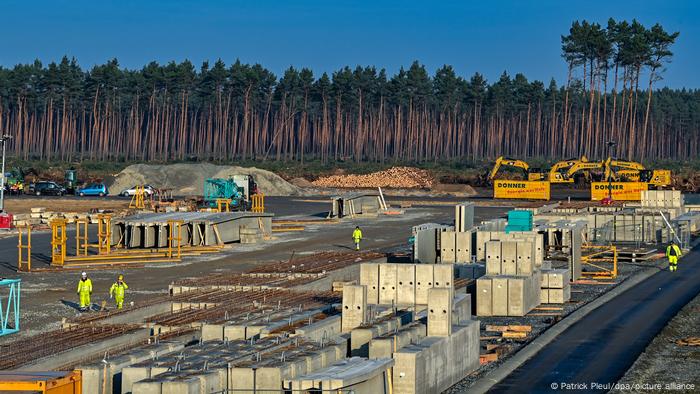 Two environmental groups won an interim injunction 
Tuesday forcing Tesla to suspend forest clearing for a new plant outside Berlin.
Citing the presence of indigenous European snakes and lizards, 
Brandenburg's Green League (Grüne Liga) and the Nature and Biodiversity 
Conservation Union (NABU) obtained an emergency order from the 
Administrative Court in Frankfurt-an-der-Oder, a city bordering Poland.  
Tesla got a permit last week to clear 83 more hectares (205 acres) of pine trees for its 
"gigafactory" plant at Grünheide, south of Berlin. 
The US carmaker wants the extra forest cleared for product storage and a waste water
 conduit next to its intended factory to assemble up to 500,000 electric vehicles annually. 
During site preparation work, an initial 92 hectares of forest was cleared. 
Tesla plans to open the plant by July next year.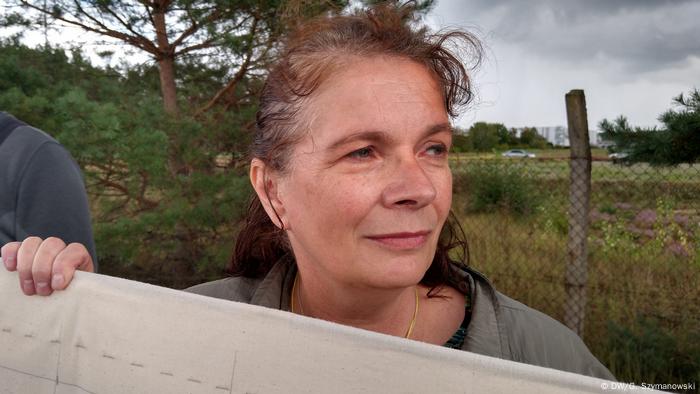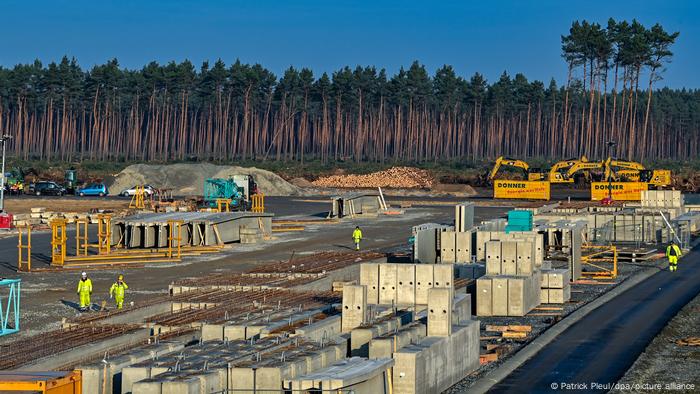 After briefly getting the greenlight to continue clearing a forest near Berlin, 
Tesla was ordered by a second court to halt work. 
Nature conservationists have raised concerns about lizards and snakes living in the woods.
Work on Tesla's planned factory outside of Berlin was halted for the second time this week, after a court issued a temporary halt to construction on Thursday. 
The Berlin-Brandenburg Upper Administrative Court ordered Tesla to halt work on clearing a forest after nature conservation groups Green League (Grüne Liga) and the Nature and Biodiversity Conservation Union (NABU) filed an emergency appeal.
Hours earlier, an administrative court in the eastern city of Frankfurt an der Oder rejected an emergency appeal lodged earlier this week by the conservation groups, ruling that an existing Tesla permit was lawful.
The rejection meant Tesla got the green light to continue clearing trees — but activists immediately filed a renewed injunction with a higher court. The environment ministry for the state of Brandenburg gave the initial green light on November 30.
◥◣≏ℝ.ℂ≏◥◣
https://youtu.be/0Dps6y-Y-ko
https://youtu.be/uur2EXSN1KU
https://youtu.be/swBZmMqHo2E
https://youtu.be/3gK_2XdjOdY
https://youtu.be/lYQ0LME3Tqc
https://youtu.be/_ePP54z-w98
https://youtu.be/D7nzMliqqmE
---
---
---