HAPPY EASTER!
Happy and peaceful Easter,
lucky cards followed by big wins
to all the players
from GameDesire Team
For a good start to Easter - accept a free special gift - Easter Bunny, which will certainly look beautiful on your profile!
Faber GD Eggs
Our precious eggs are back in a new edition. If you didn't manage to get your hands on them two years ago, now is the best chance to do so.
 

 

 

Golden Faber GD Egg

Owner: 

  

 

Silver Faber GD Egg

Owners: 

  

 

Bronze Faber GD Egg

Owners:

 

 
Buy yourself a Faber GD Egg, or gift one to your friend on GameDesire - the choice is yours!
Bestow your friends!

Give your friends pleasure on GameDesire and give them themed Christmas presents! See what's new in our store.
You can also find gifts from previous years at lower prices!
Easter Tournaments
Sit down at the (poker) table, win tickets to the grand final and compete for 100,000,000 chips!
4/11 - Easter Eggs Satellite 15K

4/12 - Easter Sweets
Satellite 15K

4/13 - Easter Palm Satellite 15K
4/14 - Easter Chick
Satellite 30K

4/15 - Easter Breakfast
Satellite 30K

4/16 - Easter Bunny Satellite 30K
4/17 - Easter Basket Main Event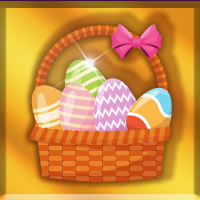 Gifts from Easter Chick

Easter Chick reached deep into the Easter basket! Every day from April 11 to 18 at various times Chick will send to all players special notifications with a bonus code. Every day 10 first people who click on the notification will receive an Easter Surprise Gift! You will be able to win Chips, Gold coins, gifts and tickets to the Silver and Golden Jackpot Arena
Catch the BONUS!

Bonus easter eggs are chomping at the players' profiles like crazy. Catch something for yourself and top up your account with up to $50,000 chips!